Golden State Film Festival
Golden State Film Festival |
click here
|
Awards 2021
The Golden State Film Festival is being administered and operated by Jon Gursha and Peter Greene. Mr. Gursha and Mr. Greene are both highly respected film industry professionals, with extensive experience discovering and helping emerging filmmaking talent achieve success at the professional level. Mr. Gursha is serving as the Festival Director, while Mr. Greene is its Program Director.
Film festivals are one of the best routes for independent filmmakers to reach wider audiences and open up new career opportunities. The Golden State Film Festival offers entrants excellent exposure and the chance to win coveted prizes, and it will also include an opening night gala ball as well as a red-carpet awards ceremony.
We are pleased to announce that the Golden State Film Festival will hold its fourth edition, on ShortsDaily Roku Channel due to Covid-19.
Best Supporting Actor in short film Braaking Newz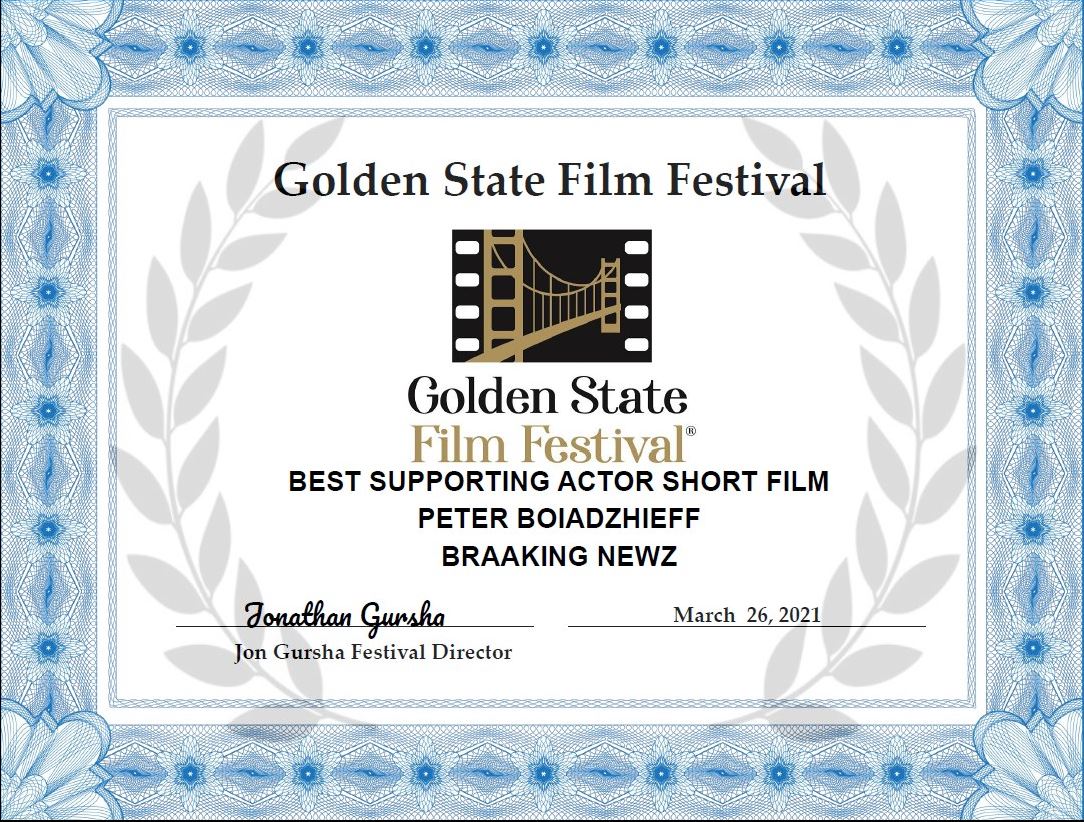 Watch on Amazon Prime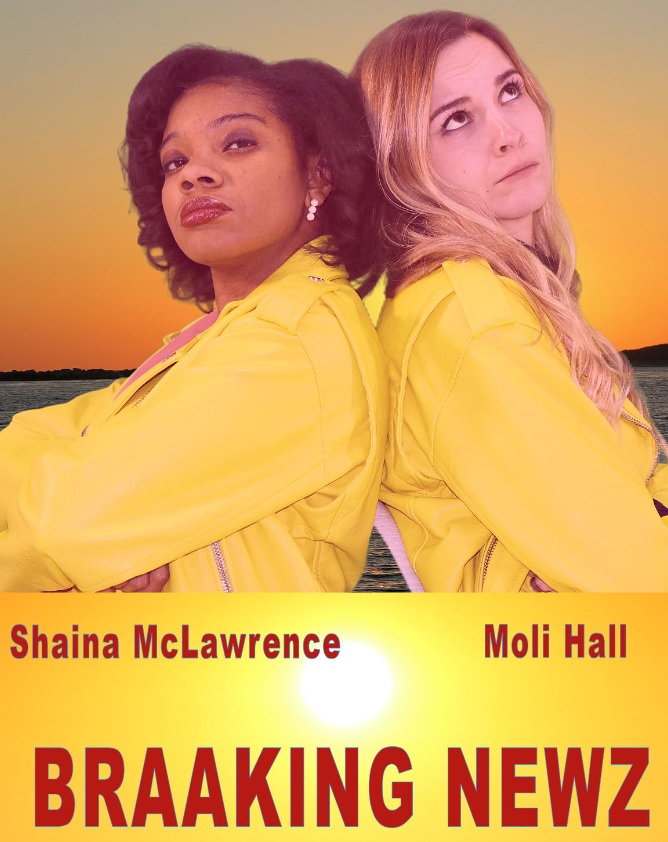 watch now